Financing Made Simple for Your New or Used Crossover, SUV or Truck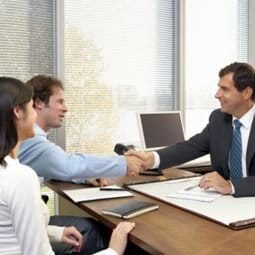 We know that you love Ford models, and we can understand the appeal. These models are known for their longevity and style, plus they're affordable so our Iowa customers can make the most of their busy schedules. If you have found a model that suits your needs, or you are just beginning your quest, consider what your financing options might be.
The Options of Loan vs Lease
If you're wondering what the big difference between loan and lease is, you can rest easy! Simply put, leases are an option for drivers that don't want to commit to a Ford for a long period of time. Leases usually last between two to six years and the monthly payments are dependent upon the depreciation rate of the vehicle selected. Comparatively, loans are for Sigourney drivers considering buying a vehicle - the main difference being you'll be keeping the vehicle after you've paid it off. Of course, the differences are a bit more nuanced than the above description, but Iowa drivers can look to the Wagler Motor Company Inc finance team to help sort through details.
Ready to Learn More? Get Started with Us Today
Discovering your favorite new Ford model is only part of the process, and our team here at Wagler Motor Company Inc is ready to help you take the next step. We're proud to serve all of our Iowa customers here in Sigourney, and we see that your experience is complete with the highest level of service possible. Visit us today to get started toward finding the perfect new crossover, SUV or truck for your budget.